Manchester, City View House (Manchester)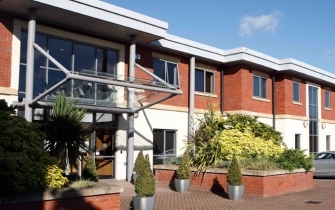 Address:
City View House
5 Union Street
Manchester
M12 4JD
Te
Contact:
Telephone Number - 0800 0353 257
Manchester, City View House
Manchester is one of the largest cities in England, which in 2014 became ranked as a Beta World City, the second highest British ranking city only placing after the capital city, London. It is well known for its scientific achievements, most notably being the city in which the first atom was split, but has also made a name for itself due to its' architecture, musical exports, culture, social impact, and transport links. Manchester is a large tourist city, and is the third-most visited city in the United Kingdom. Training Deals offers a wide range of courses in Manchester, including PRINCE2 courses, Agile courses, ITIL courses, and many more.
Training with us in Manchester will allow you to gain new skills and certifications whilst in optimal learning conditions and high-quality venues. Some of our most popular courses that we provide in Manchester include; PRINCE2 Manchester, Agile Manchester, and ITIL Manchester, and several other courses which can be applied to a wide range of job sectors and fields. Our training also stretches to the Greater Manchester region, including the areas; Salford, Stretford, Pendlebury, and Prestwich.
The city is well known for being a city of sport and is home to two of England's most well-known football teams, Manchester United & Manchester City. It is also the home of The Lowry, a gallery which is dedicated to the works of LS Lowry, one of the most prominent British artists from the 20th century. One major landmark in Manchester is the Manchester Town Hall, it is built in the gothic revival style and is said to be one of the most important Victorian buildings in England. There are six local nature reserves which are spread throughout Manchester.
There are several eateries in Manchester, one area in particular, nicknamed the Curry Mile specialises in South Asian and Middle Eastern cuisines where over 70 different restaurants serve their own unique dishes. Entertainment is a large part of the culture in Manchester, with many performing arts buildings, and several music concerts in and around the city. The nightlife in Manchester has grown rapidly in the last couple of decades, the expansion of nightlife related projects has vastly increased the night-time economy and has even received active support from local authorities.
As with many major cities shopping and retail is very prominent and plays an important role in the cities economy, Manchester in particular contains one of the UK's largest shopping centres with approximately 41 million annual visitors. Other popular shopping destinations include new and renovated compounds such as The Triangle and The Printworks which also offer a wide range of entertainment and restaurants.
If you are thinking about taking a course in Manchester with Training Deals please take a look at our schedules for your desired course to find the dates & times that you want. The courses we provide are suitable for both large organisations and individuals. For more information please check out our about page or give us a call on 0800 0353 257 or Email us at info@trainingdeals.co.uk.
Travel Information
Bus

Take Bus Service 192 from Piccadilly Gardens
- Alight at Ardwick Green Park
- Turn left at the junction of Ardwick Green South and Union Street
- Carry on up Union Street, in approximately 200 metres you will see City View House on your left (opposite the Power league football pits which are on the right hand side of the road)
Special Bundle Offers
Choose a learning package and
start learning today!