Thomas More Square (London)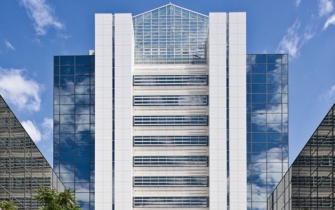 Address:
Thomas More Square
8th Floor
Thomas More Street
London
E1W 1YZ
Contact:
Telephone: 0800 0353 257
Email: Info@trainingdeals.co.uk
Thomas More Square
London is the capital of England, it is a renowned global economic city with connections to a vast amount of international destinations. London is one of the world's most diverse cities with more than 200 different languages that are spoken here in the capital, and wide variety of cultures and communities that are bound to them. In a city full of capable people it is important for you to have the appropriate knowledge and skills to perform appropriately. Training deals offers several courses in London.
Our venue, Thomas More Square, is a modern venue which offers a massive range of facilities and is situated on St. Katherine Docks, a prime location within the East of London. Thomas More Square is one of our primary venues and is extremely well-furnished with high quality equipment that is ready for your use. Our most popular courses we provide are; PRINCE2 training London, Agile training London, and ITIL training London, however we do provide many other courses that can be applied across a wide range of sectors.
Training with us not only comes with the massive benefit of gaining new skills and certifications but also provides you with optimal learning conditions and beautiful hotels. There are over 6000 restaurants in London. About one third of London is reserved for parks and open spaces meaning there are several areas where you can relax and enjoy your stay in the capital.
Being one of the economic power houses of the world London contains several shopping facilities, and has been labelled as one of the best places to shop in the whole of Europe. London has several different areas you can visit, some of the most popular being the West End, Chelsea, Kensington, Mayfair and more. As well as being an economic power house, London is also a city which has massive influence on; the arts, commerce, education, fashion, finance, media, research, and healthcare.
There are several different attractions in London. There's museums which can range from natural history, decorative arts, science, sports and many more. You can find several historic landmarks, as well as modern landmarks which span across the entire of London, this includes the 4 world heritage sites; Kew Gardens, the Tower of London, Maritime Greenwich and the Palace of Westminster. The most popular attractions in London are; the British museum, the National Gallery, the Natural History Museum, Southbank Centre, the Tate Modern, the London Eye, the V&A Museum, the Science Museum, Somerset House, and the Tower of London. The River Thames itself has several activities which you can partake in, including; afternoon tea cruises, dining cruises, Duck Tours, and more. London also contains the world's oldest scientific zoo, the London Zoo, which houses over 750 different species of animals.
If you are thinking of taking a course in London with Training deals please take a look at our schedules for your desired course to find the dates/times you want. The courses we provide are suited for both large organizations who wish to train multiple people in one go and also those individuals who want to improve their abilities on their own.
Special Bundle Offers
Choose a learning package and
start learning today!